English · French · Spanish · German
Anne created Alpha Realty in 2005 a boutique luxury Real Estate Brokerage essentially oriented to provide the highest level of world class service and performing commitment to her clients, founded upon integrity, advanced innovative marketing and constant actualization of market analysis.

Her multilingual abilities, education and extensive cultural experience generated by her world travels and time living abroad have resulted in a vast international and valued database of clients, national and international referrals as well as a powerful Real Estate portfolio of her own.

As a:
*Broker /Owner of the company, the highest education in the Real Estate brokerage industry
*Member of the Multi Million Guild with the Institute of Luxury Home Marketing TX
*Certified International Property Specialist – Rome, Italy –
*Certified Luxury Home Marketing Specialist
*holding the e-PRO Certification- the only technology certification endorsed by the National Association of Realtors-

Anne draws her extensive knowledge and expertise to uniquely position her clients for success in a competitive, fast paced market leading in exceptional results.

Her experience, stability and integrity have led her to understand and address her client's investment objectives, helping them to seize timely market opportunities, showing sharp negotiation skills and strategic approach to selling and buying, as she repeatedly proves worthy of their trust.

Anne believes that there is no substitute for hard work, respect, honesty, unrivaled knowledge and experience as well as good business practices in order to surpass her clients' expectations, and believes such traits are the reason for her success, recognition and proven results.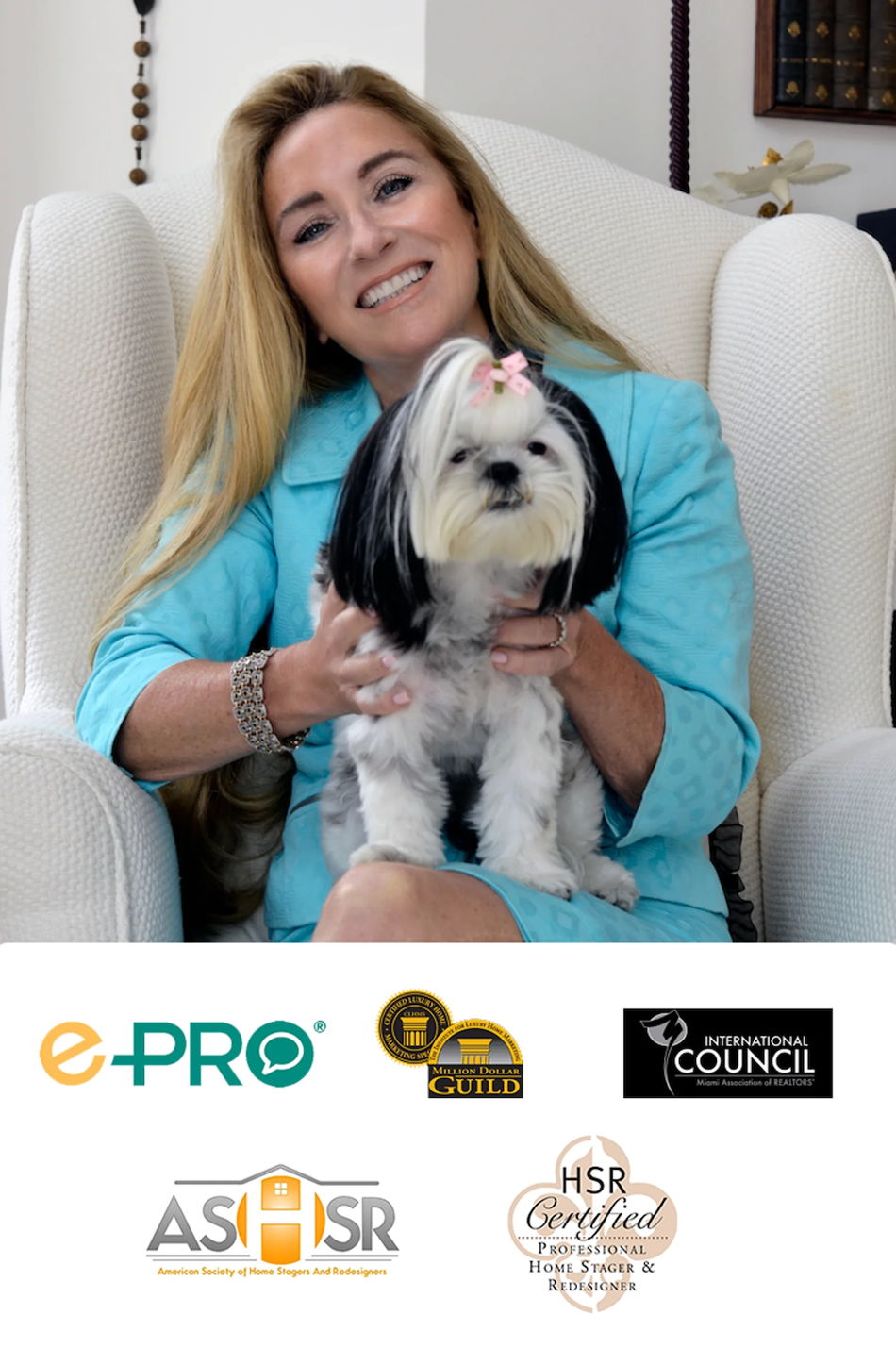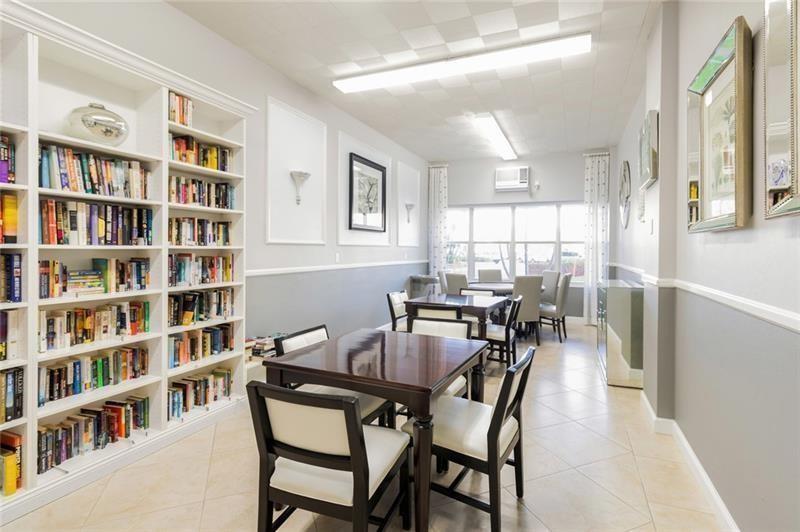 2 beds · 2 baths · 1,120 ft²
F10409598
Coral Ridge Tower North, Unit 1110
3200 NE 36th St, Fort Lauderdale FL, 33308
EXPERIENCE - KNOWLEDGE - TRUST
Client Reviews
Dear Anne, Tom and myself want to thank you, now that we have moved in our new condo and made the past vanished from our life, for your so precious help in having all this concretized for us. Our NEW LIFE has begun in sunny Florida, we are so happy that , again thanks to you, we are able to enjoy every day in such a way we could not even imagine. We want you to know that we did – and do – appreciate the confidence you showed, the professionalism you and your team showed during the entire process; your attention to detail and super rapid response to us, the fulfillment of our needs has been a subsequent demonstration of your ability to listen and provide the ultimate answer to our wishes. See you soon to celebrate once again, since we do celebrate our new life every day!
When I first met Anne, I was working as a travel nurse and was looking for an apartment during Florida's notorious winter rental season. I was trying to complete my search from out of state and was very frustrated after weeks of unsuccessful rental searching. With my housing I faced many challenges- I needed a short term rental that was furnished, affordable on a single person's budget, and during Florida's most sought after season- all within a very short time's notice. Very few places were available and apartments that would normally rent for $1000 a month were now costing 3-4 times that price. Most realtors told me that what I was looking for "was impossible" and that they "would not able to help me". Anne worked tirelessly with me to find the right place- she was able to find me rentals that were in my budget and located in nice areas. In the end, Anne was able to find me the perfect apartment- 2 miles from the beach, in a safe area of town, walking distance to a plethora of restaurants and shops, and below my budget! I would highly recommend Anne to all my family and peers. Her hard work and dedication paid off and I am very pleased with my new place! Thank you Anne!
Christine Benichou, France
Nous tenons à remercier Anne de Lacour qui nous a accompagné lors de notre recherche puis achat sur Fort Lauderdale. Nous avons apprécié son professionnalisme et son dévouement afin d'accéder à notre rêve! Nous avions l'impression de l'avoir toujours connu tant notre relation était amicale et sympathique. Sa parfaite connaissance du marché immobilier nous a permis de gagner beaucoup de temps et d'éviter certaines embûches. Nous avons également apprécié ses conseils bien au-delà du cercle immobilier. Une petite coupe de champagne après le closing était indispensable. ! Nous n'hésiterons pas une seconde à la conseiller à tout futur acheteur.
We wish to thank Anne de Lacour of her expert advice and thorough involvement into our search and purchase of our property here in Fort Lauderdale. She served us devotedly and her professionalism allowed us to live our dream! Since the very beginning we were impressed and felt that we had always known her, so friendly and so accommodating our relationship was and still is. Her extensive knowledge of the Real Estate market is so impressive that it has allowed us to gain so much time and to avoid the stress, headaches, and irreparable mistakes to Buyers who are unprepared or ill represented. We as well have appreciated her astute counseling, and this going far beyond the scope of Real Estate. A toast with champagne after the closing was mandatory! We would not hesitate for a split second to recommend her to any future Buyers.
We decided to move from California to Florida and found Anne through an internet search. We contacted her and instantly felt at ease after our first conversation with her. It was clear that she was both knowledgeable of the different areas in South East Florida as well as its Real Estate market . A few weeks later my wife travelled alone to Florida on a 3 day trip for which Anne had arranged 24 different house visits from Pinecrest / Miami Dade all the way north to Boca Raton / Palm Beach on the coast line. We were delighted that Anne was able to setup so many visits in such a small window and she introduced every area with thorough knowledge of both the social aspects, market values and very importantly the best schools in those areas. We have 4 small children, so being in a preferred area for good schools was crucial. Anne helped us come up with an offer – as we had no idea of the valuations- and it was accepted at a very competitive price. She also guided us through to a successful closing despite the seller and their real estate agent being particularly demanding. It was clear that Anne was on our side and her help and guidance means that we can now live happily and extremely satisfied in our new house. We would not hesitate in recommending Anne to anybody both moving within Southern Florida or to South Florida. Thank you Anne without you, the whole process would have been impossible.
Jacques & Joelle Polidori, Republic of Madagascar
My wife and I live far away in Madagascar ; our daughter married an American psychiatrist from Miami ; their wedding gift had to be a nice condo ; it was impossible for us to travel to the US after the wedding which took place in Spain, for this purchase; we called Anne whose contact info we found on line , and asked her to find a condo for our children, explaining our situation. She diligently chose some properties and accompanied with my daughter they were able to quickly select the appropriate unit. We trusted Anne with her experience and knowledge to help my very young daughter (and ourselves too) to make it all possible. Anne took care of all negotiations -to our substantial benefit we must admit- did all inspections, read and translated the condo docs to us since we do not speak English good enough, explained all the details of the transaction and actually ended up "buying "the condo by herself with our wired money. We are today still redeemable to her for the great initiative she took for us and her commitment to have all of us totally satisfied. Our children still live there, love living in the condo... she picked!
In Loving Memory of Anne Dillon
Our story is the remarkably simple and sadly common story of an aging mother who despite her great independence and will of character was no longer able to live alone in her condo; we had to have her move to my sister's house and give her the necessary attendance her age and condition required. Anne was genuinely acquainted to our mother- also named Anne- and when the time came to put the condo for sale and do the move, it was with no surprise that my mother only wanted Anne to take care of everything. I live and work in Russia , my sister in Virginia; I was able to view my mother's condo pictures/ videos with its description advertised for sale on different internet sites in Russia, to my greatest amazement. I thought this was awesome! Anne had advertised my Mum's condo all over the world, even in Russia!! WOW! Congratulation to Anne for all her help and the expertise in selling my mother's place for a very good price, always keeping my sister and myself up to date with all showings, offers and steps of the sale transaction. Thank you Anne so much for helping us in those difficult times.
My name is Yannick Esvan. I am French, I live in the Caribbean islands; I found Anne on the web and called her for a purchase of a second home in south Florida; I had an idea of what I wanted ; I flew to Fort Laud. and had limited time to concretize my purchase; In a week only ,Anne did the impossible; not only she showed me amongst all, the perfect house for our needs – and dream- a brand new construction 2 story home with a pool, perfect for my family and myself to come to Florida and relax butshe also was able to locate , 120 miles away, a direct Riverfront house boasting an additional dwelling behind totaling 2.5 lots and 5000 SF of livable premises as an income property investment at a price she negotiated and which I could not ignore. Since the purchase Anne has been managing this investment property as well as my own house while we are absent. The following year I purchased 3 more condos that she also manages too; taking care of renting them, accounting for every expenses, to my total peace of mind and substantial increase in yearly profit. My ROI are very satisfying thanks to her. Next year I will probably sell a couple of my investment properties and purchase more! Anne is a well trusted person, very professional, truly knowledgeable and always there in timely manner when I request of her; a very good thing when you live abroad and want to rest assure of counting on someone responsible for your house, investments and bank accounts! " Re: I have SOLD ALL my investments in South Florida through you and your company after several years of satisfactory steady income; investments properties that you did find for me, managed, rented and eventually sold. I made quite a substantial gain on the sale of my properties, thanks to you, therefor I will be back with my son this time. Thanks for the work, all these years you never failed to attend every issue and bring in your energetic input to the matter.
The Goldrat Family, Los Angeles CA
My wife and myself have, 3 years ago, decided to move to California with our 3 children and 2 dogs and try a new life there, I work from home so we could settle wherever we actually wish to. The problem was that we were not sure if the move would be totally positive for all of us . Anne , whom we met through acquaintances, and who was given so much confident feedback, quickly offered to have our house rented for a year , renting in CA for one year and see from there; she took care of providing the tenants while we took care of our move ; she provided the best tenants in the world and after a year we were still not totally decided to move back so she rented it again and this for 3 consecutive years ; a couple of months ago we decided that YES my family and myself loved the life here in Los Angeles and asked Anne to sell the house! She did such a great job finding a Buyer from her database and sell the house at a price we would not have dreamed of . Additionally, we did not have to travel and come for the closing ; she took care of everything all being done remotely. Thank you Anne so so much for everything, setting us free of worries and ready to enjoy our new house in LA. Love from all of us.
R&E Griffin, Fort Lauderdale
Our idea of settling in Florida did not seem to be so extravagant especially when you leave Pennsylvania and want to follow your dream of relocating under the sun and more specifically in the Sunshine State! All of this, of course, including the best of all, a boat and 2 dogs. The idea was to purchase a condo since we also wanted to travel and the house would have required too much work. (We wanted to be able to "lock the door "and go to the islands) This is when Anne comes in the picture, our aunt having introduced her with this warm insurance that she was "the "Realtor to hire in order to find our place in the sun. Needless to say briefly, that since we had no idea of where to be and live our new life in SE Florida, Anne had a tremendous job to do as to "tour" us all over the place and we must confess that she even took us to "Tradition" (Pt. St Lucie County) since some friends had forcefully suggested that this was the best place to live in Florida Bottom line , after 2.5 months of "showings" , about 400 miles of "site seeing" between Sebastian and Miami Beach, following the quest to accommodate the boat dockage AND the Pet Friendly buildings , the budget ( did I mention that?) and the non-negotiable third room for my wife to exert her forever put aside artist talents , Anne did it = found the right place ! We are extremely and sincerely thankful for her unconditional patience, her devotion to our quest, her personal participation in our dream, we KNOW that NO OTHER Realtor would have done so much for us We know that what she accomplished for us is unbelievable and yet so real, we refer her to each and everyone who wants to find the best Realtor, offering such perseverance and personal involvement. With our truly sincere appreciation.